The Great Thanksgiving
The Great Friend and Family Thanksgiving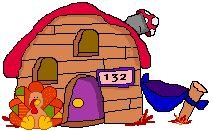 There is a great big farm house and two people that lived there called Suzie and Paul. Suzie and Paul loved their pet snake. They loved their pet kitten. 132 is their address. They loved their pet turkey. They loved the frog pet called Mina.
Tom the Turkey, Suzie and Paul


went to someone's house and all of their pets too. When they were at the friends and families house, Tom the Turkey and all the pets got presents. And even Suzie and Paul got to play on the playground.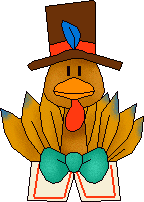 All the pets got bracelets to wear and Tom the Turkey got bow ties, hats and necklaces because it was his birthday on Thanksgiving.

They all had fun. They all went home.

By Lindsey
Age 4